Review | Barbie Eyesland Contact Lens feat QLO Pink & Dolly Olive
March 16, 2019
The packaging of Barbie Eyeland looks super cute as always. Do you know that they will free candies and contact lens case with any purchase?
The downside of this lens case is the water solution contains inside was easily spill out from the case and cause the lenses dry out.
*I already kena once, bye bye my contact lens*
Alright back to the topic haha!
I have choose myself two different design of the contact lens which was not what I usually will wear it.
Dolly series is always my first pick when I shop for new lenses. This time I get myself Dolly Olive which is looks more green. I'm curious how it will looks like on my eyes as I never wear any green colour lenses before.

Not only that, Galaxy lenses is currently a new trend in Korea and I saw a Barbie Eyeland also has a similar design which is QLO series!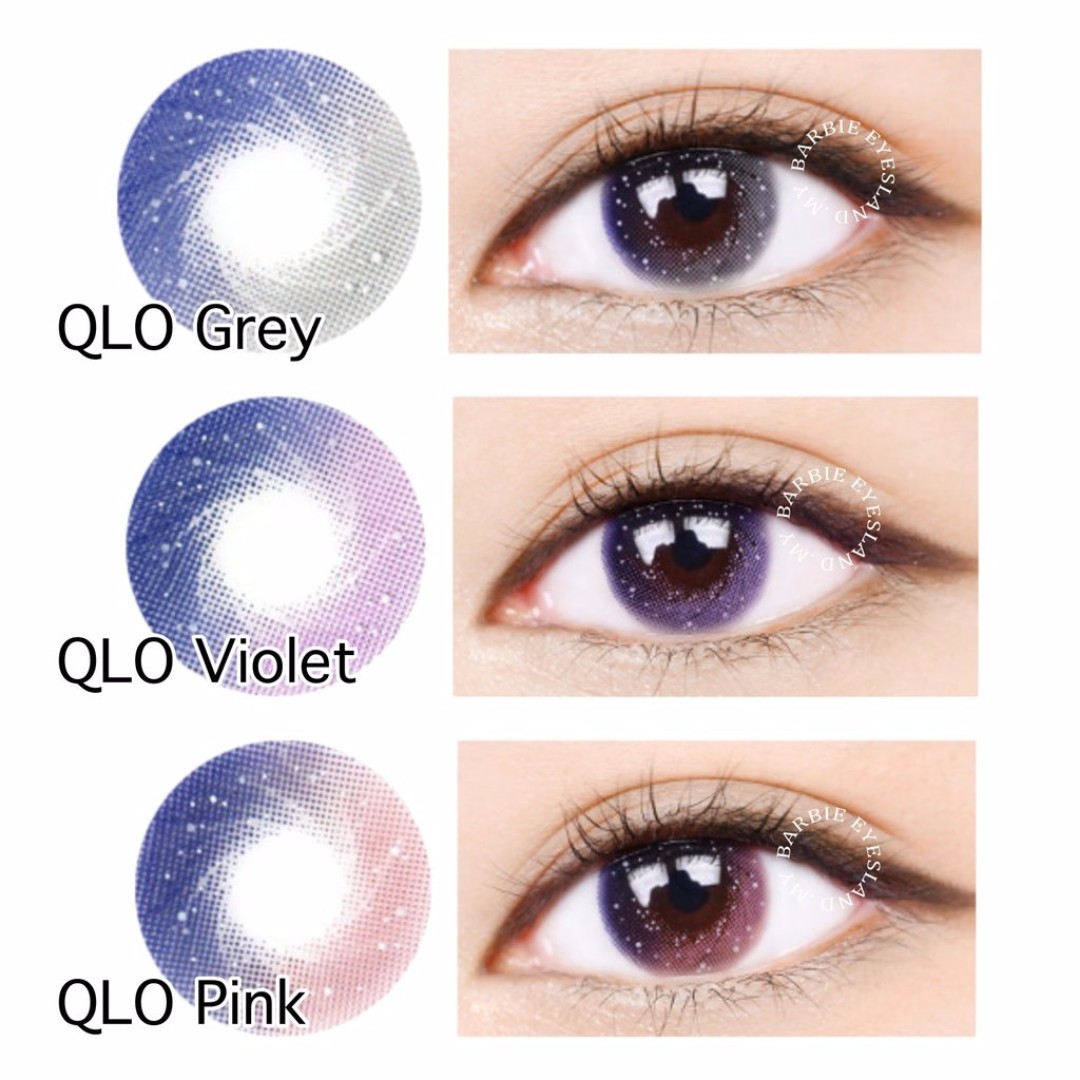 The QLO Series comes in three colours with galatic sheen:
QLO Grey, Violet, and Pink
I have choose QLO Pink for myself and let's see how it will looks like on my eyes.
This is how the QLO Pink looks like before wearing it. Honestly, I doesn't like the patterns at first because it will look super fake and unnatural. I was actually worried that I will look like wearing Sharingan on my eyes lol😂
Far look for
QLO Pink 14.5mm
Close look for
QLO Pink 14.5mm
I'm surprised with QLO Pink, it looks much better than I thought!
The patterns on the lens actually blends into your eyes and from what you see in the photo, the lens on my eyes is natural black with a hint of pink. However, it does look a bit different with what it shows on on their website.
I tried Dolly series in Brown and Grey but I doesn't really like the diameter of it. I prefer 15mm because it has enlarge effect especially with makeup on, but I decided to give Dolly Olive a try.
Far look for
Dolly Olive 14.5mm
Close look for
Dolly Olive 14.5mm
OK I actually love this design so much❤
Your eyes will look like mixed blood and super super natural. I can wear it without makeup too! I don't know why I can accept the diameter of Dolly Olive, it doesn't look weird on me. The green colour pattern for this lens also blends well with eye colour. Gonna save this in my contact lens list✔️✔️
⭐Overall Review⭐
I like both of the lens design that I pick this time. The price for QLO Pink is RM30 per pair and for Dolly Olive is RM25 per pair, which is consider pretty affordable. I don't really suggested to wear lenses for long hour as I feel my eyes was a little drying. I guess is due to not enough water content in the contact lenses. Also, I have two different eye power and I need to purchase extra pair for the same design. I wish Barbie Eyeland could came out an option for people to choose the eye power for left and right eyes so I can save some money to get different design
*sob sob*
BTW, I also have some good impression from Barbie Eyeland would like to shout out. The delivery service is super crazy fast, it just took 2-3 days to reach my house. Most importantly, it is free shipping in Malaysia! If you're from Singapore, you can get them too with flat rate RM 25 shipping fee.
Colour contact lens with only RM25-30, why not?
They also having special discount for their contact lens, the more you get, the higher discount you can get yay!
Time to get your own colour lens from their official website. Don't forget to check out their official Facebook page for the latest promotion and new arrival too!
Website:
https://www.barbieeyesland.my/
Facebook Page:
https://www.facebook.com/BarbieEyesland
Thanks for reading and see you in next post❤️